BetterBites® Picky Eating Program
The most comprehensive best-selling online program for parents who want to reduce their stress and begin to reverse their child's picky eating for ages 0-10.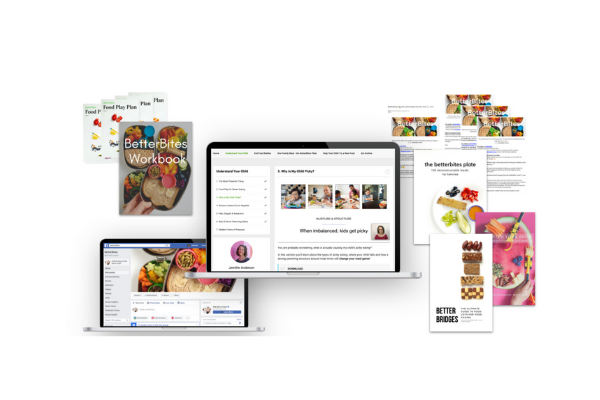 "What if you could lower your mealtime stress and know your child was on the road to trying and eventually eating new foods?"
"He now touches food, will TRY new foods, he has added new foods to what he will eat…
My son Banner is autistic and almost 3. When we started the BetterBites Picky Eater Program, he had a limited diet…his speech pathologist called it a 'white foods diet'…Before I felt so defeated, I would make him a special meal. Now we all eat the same meal…" – Christine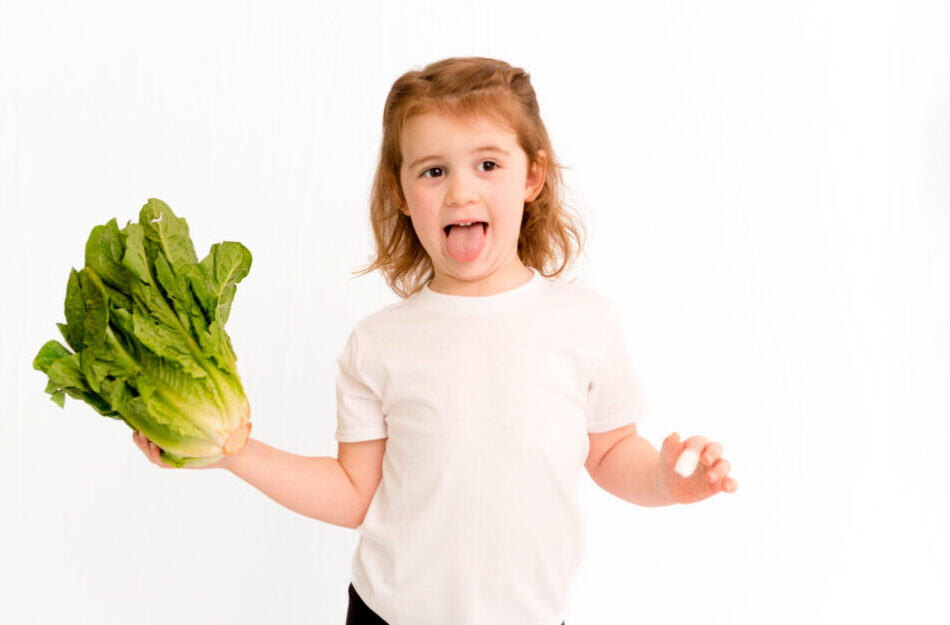 You could keep on fighting them to just take one bite...
You could keep on fight them to just take one bite.
You could keep getting up from the table to make them their own meal.
You could keep having struggles over how many bites, that leave you feeling defeated.
You could keep watching them drop more and more foods off their list, with no idea of how to add them back on.
Or, you can learn about your child and become a parent who is confident about how to feed a picky child, even an extremely picky child, and help your child learn to try new foods.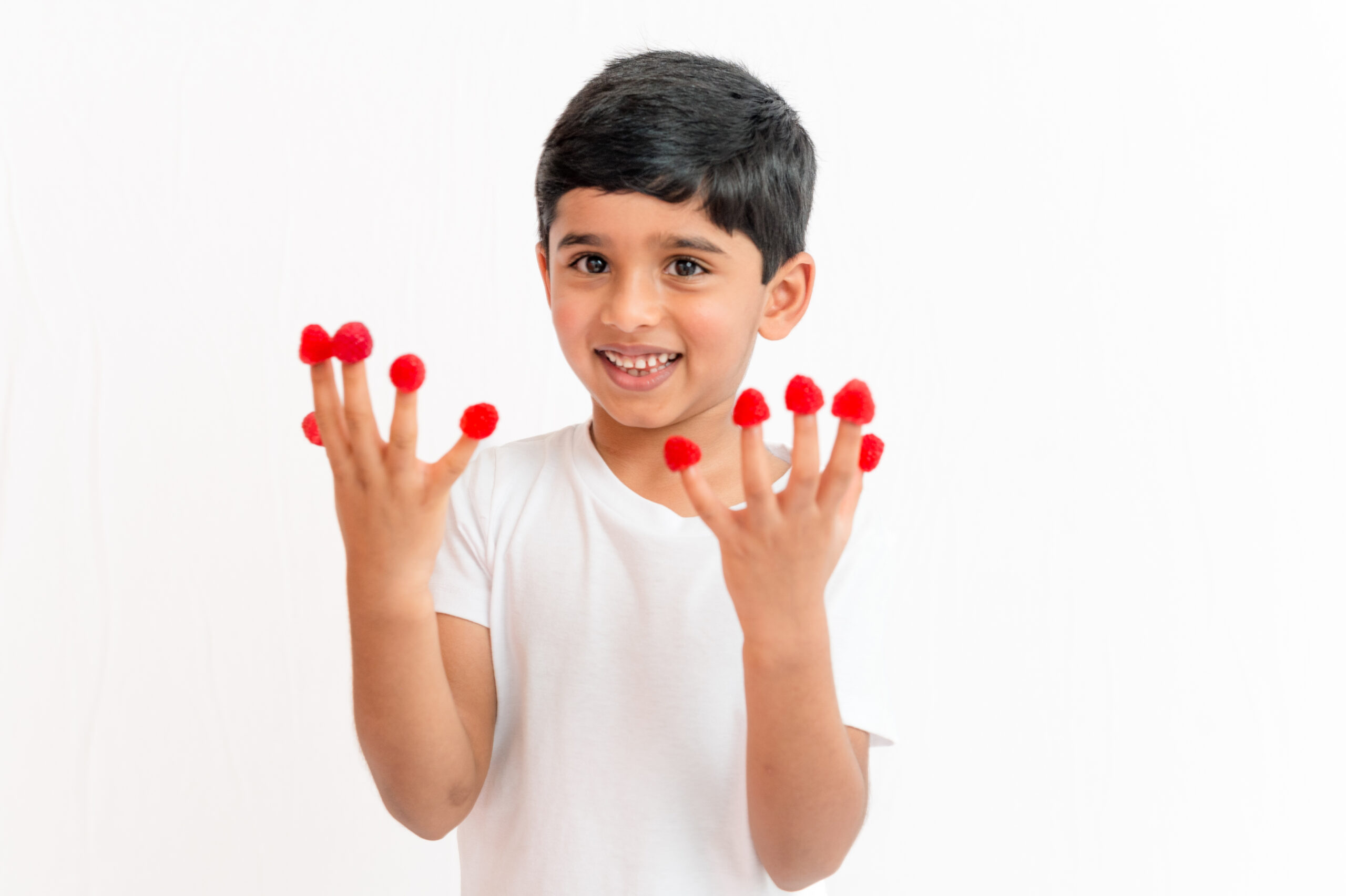 About This Program
Learn strategies and advance methods to help your picky eater thrive at mealtime.
By the end of this program, you'll:
Understand your child. Discover what causes picky eating and how to understand your child's eating behaviors
Serve one meal with methods for introducing new foods so that your child can learn to eat a more varied diet at their own pace and thrive
Scripts for talking about food to cultivate a positive long-term relationship with food
Learn strategies to end food struggles with your child before they start.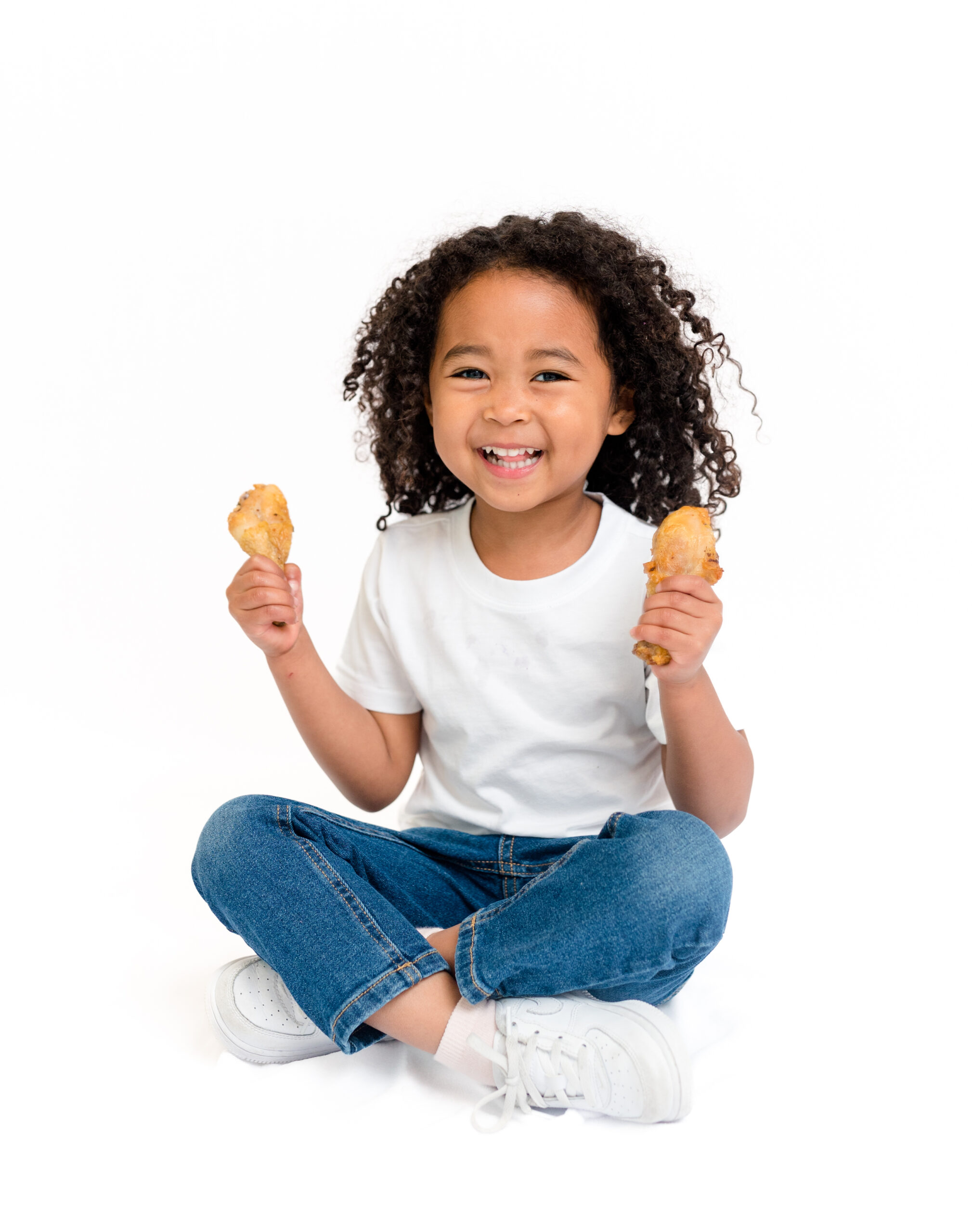 The Learning Experience
28+Comprehensive Lessons
Food Activity Plans
Step-by-step Workbook
Access to an understanding, experienced, and supportive community of parents via the private Facebook Group
Enroll now
Hear from a BetterBites Picky Eating parent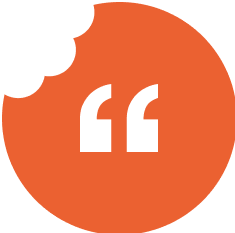 "BetterBites took my picky eater (nine years old) with sensory issues from eating about ten foods to eating a variety of about 30 foods in 4 months (I haven't done it consistently, so our results probably would have been even better).
It's been awesome to watch and I feel it has helped us in ways that I couldn't put a price on. The cost is by far the best investment I've made in the last couple years. We've tried for many years to get him eating more variety and many programs and methodologies! 
 The BetterBites program by far has been the most successful at making the new foods stick long term."
What is included in the Better Bites Program
Comprehensive Lessons
28+ lessons delivered released as you complete each phase. Work at your own pace, and with the structure and support of the program to keep you moving forward. Families choose their pace from 4 weeks to 14+ weeks.
Food Activity Plans
4 weekly Food Activities Plans that give you a game plan for moving your child from "I'm not gonna look at it" to "Can I have a bite of that?" They are fully customizable for ages 0-10, so you can meet your child where they are.
Step-by-step Workbook
After each lesson you have the opportunity to reflect, make a plan, or assess your child. You'll get step-by-step instructions for implementing the program content through templates and charts.
Supportive Email Series
To keep you moving through the program, you will receive a series of program emails that remind you what you need to do and give you pep talks They are encouraging and supportive.
Community
Get access to an understanding, experienced, and supportive community of parents via the private Facebook Group, where parents ask questions, get feedback, and share resources without judgment!
Lifetime Access
Once you go through the program, you have permanent access to it. This means if something comes up (ahem, pandemic) or a partner needs more time, or you need to rewatch a section, you have the time you need.
When you enroll, you'll get these juicy bonuses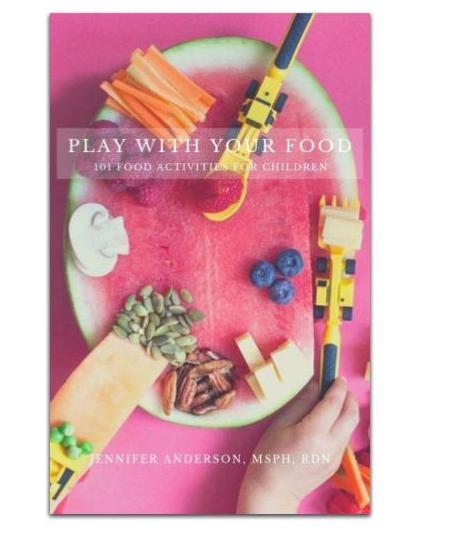 Food Play Every Day: 100+ Food Activities for Children [e-guide]
Your new best friend! An e-guide with over 100 food activities. You can find exactly what you need to implement the BetterBites strategies with your child! You can use these activities to customize your Weekly Food Activity Plan. Plus, you'll use this as a reference for years to come!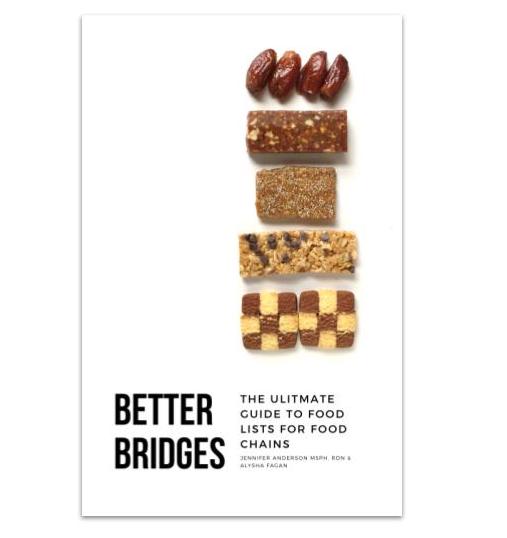 BetterBridges: The Ultimate Guide to Food Lists for Food Chains [e-guide]
Bridging is a key part of this program, and likely the key to getting extremely picky eaters to start to branch out and try new foods. This guide includes extensive lists by organized by sensory qualities that will help you find the right foods to change for your child to take the mental effort off your shoulders.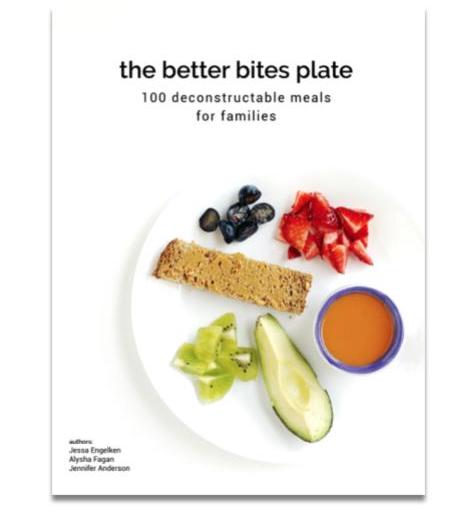 The BetterBites Plate: 100 Deconstructable Meals for Families [e-Book]
Get meal ideas and recipes friendly for families with picky eaters. Plus, you'll get:
Nutrition Reference Sheets – basic nutrition guidance for what to do when your child has diarrhea, vomiting, fever, anemia, constipation, or needs to gain weight after you've connected with your healthcare professional.