Free Veggie Exposure Shopping List
Need to save time on your shopping list and meal planning?
This free veggie exposure shopping list and menu planner will give you ideas for bringing more veggies into your home (AND help you get your little one closer to eating them!).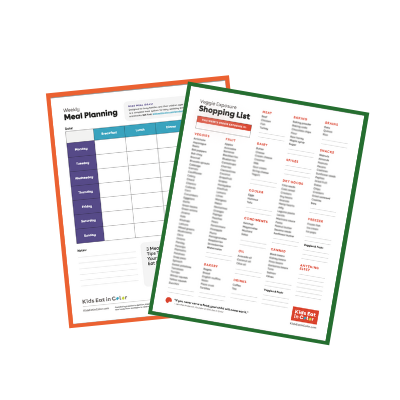 Free Downloadable Meal Planner and Shopping List
Use this list to help you navigate the aisles to get what you need for every week's meals.
Plus, get mealtime tips to help your child eat better.